Package 3 nights in B&B + 2 hands-on cooking sessions followed by lunch + Wine Tasting
All inclusive package - € 480 per person



A complete package organised to spend 3 days in Tuscany and visit lovely and usual places of our region, but also to have a unique and unrepeatable enogastronomical course.
The package includes:
- Stay of 3 nights in B&B in the centre of Pescia near Lucca and Montecatini Terme;
- 2 Culinary school for half day in a famous restaurant;
- Visit Collodi and entrance to Villa Garzoni Gardens;
- Tasting of olive oils and typical Tuscan wines with crostini, cheeses, honey and cold meats.

Here in detail our package:
FIRST DAY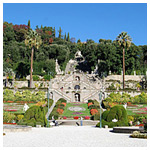 Welcome!
IN THE MORNING: Transfer service from airport or station of Pisa or Florence.
Keys and access to apartment.
Lunch in typical local.
IN THE AFTERNOON: visit Garzoni Gardens and Butterfly House.
Informal dinner in the historical centre of Pescia.

SECOND DAY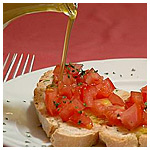 Everyone in the kitchen! Cooking school with an exceptional chef!
Spend the morning learning cooking techniques and how to flavour, with suggestions and secrets to make every dish special.
The course will be headed by a professional chef, inside the kitchen of a noted restaurant a few metres from the apartments.
Learn how to present a delicious antipasto, roll out home-made pasta, or perfectly cook a "Fiorentina steak".
After the course everyone seated at the table to taste the dishes.



THIRD DAY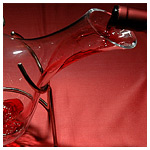 Wine tasting what passion!
In the morning
Tour of the "road of Wine" at Montecarlo in Lucca, with visit to the antique medieval village with an attractive castle, grocers with typical produce and terrace with panoramic view of the plains of Lucca and Montecatini Terme.
Wine tasting with samples of wines, Tuscan olive oil, typical Tuscan cold meats, honey and cheeses, accompanied by our sommelier.

In the afternoon
Our second class hands-on cooking session.

DAY FOUR
Transfer to the airport or station for Florence or Pisa for your next destination.

Cooking Class

Dates 2010
Cooking Vacation September 30 - October 3
Cooking Vacation October 29 - 1 November
Cooking Vacation December 27 - 30
New Year's Eve Culinary Vacation in Tuscany 30 December - 2 January

Cooking Class

Dates 2011

Culinary Vacation in Tuscany
January 27 - 30
February 24 - 27
March 24 -27
April 28 - 1 may
May 26 - 29
June 23 - 26
July 28 - 31
August 25 - 28
Where
we are?
Location: Pescia > Tuscany > Italy

Things to Do and best attractions near here:
- Bike tour in Lucca far 10km,
- Shopping and SPA in Montecatini far 8 km,
- Visit Garzoni Garden, Collodi Butterfly House in Collodi far 5 km.

Nearest Train: Pescia station at 500 mt
(free transfer)

Car: not necessary
Parking: free 50 mt from apartments.

Nearest Airport: Florence Airport 49 km
Nearest Airport: Pisa Airport 55 km
Nearest Beach: Viareggio, Forte dei Marmi and Versilia beach at 40 Kilometres

More information?

Contact the owner
Menu
City breaks in Tuscany
Cooking Holiday Italy
Wine tasting and tour in Tuscany
Holiday package
Summer 2011
Autumn - Winter 2011
January 2011
February / March 2011
Accommodation in Rome