Tour Guide Lucca Italy
Tour guide in the town of Lucca,classic tour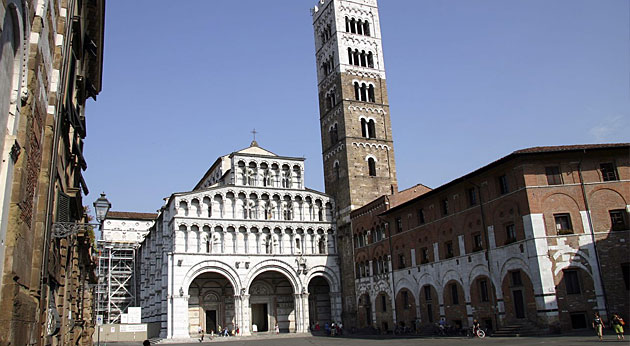 Visit the centre of Lucca by bicycle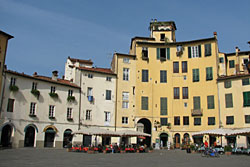 Departure fror Lucca to visit the centre of Lucca by bicycle.
Lucca town centre is entirely a pedestrian area and it will be wonderful to go around the ancient walls of Lucca (4kms) and visit the town centre with the Piazza Anfiteatro, Via Fillungo, Palazzo Pfanner and  Botanical Gardens.
The tour continues with the discovery of the ancient churches and squares typical of Lucca, with a visit to the towers and walls which surround it.
Tour of the nature and greenery with a visit to the city walls of Lucca by bike, the visit of the gardens and the magical gardens of the villas in the centre of Lucca and the characteristic towers with trees.

For lovers of nature and ancient gardens and parks, Lucca is an ideal place to spend a romantic weekend or a pleasant week.
The fascinating tour of the 4 kms walls of Lucca, allows you will not only see from above the Botanical gardens of one of the most famous villas but also the delightful landscape around the center of Lucca.
You can choose to take a leisurely walk or take the tour by bicycle. The whole area is a pedestrian area, away from the smog and noise of the local traffic.
Cheap villas with pool and jacuzzi near Lucca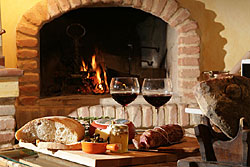 Where to stay?
In a beautiful farmhouse in the hills a few kilometres from Lucca

Accommodation only for 3 people: €30 person per night
Accommodation only for 4 people: €25 person per night
Accommodation only for 8 people: €20 person per night

SEE MORE DETAILS TUSCANY VILLAS RENT WITH POOL